‍It's not just fashion that's changing with the times. People are now spending more time indoors, with growing digital lifestyles. As a result, we see more people seeking solutions to help them see better. The team at Boerne Vision Center is proud to be the top complete vision care city in Boerne, Texas. It would be helpful to share some of the latest trends in eyewear according to what our patients have shared.
More people will become aware of the need for prescription and even non-prescription eyewear for computer safety in the coming years. This is due to advances in design and technology that allow extended computer usage and enhanced performance. Read on to help you find the best-selling prescription eyewear in 2023 at Boerne Vision Center.
How To Find The Best Eyewear Brands for 2023?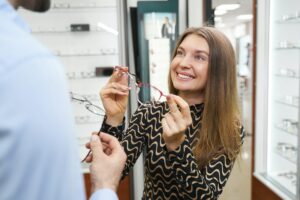 Finding the right eyewear brand is a top priority for many people. There are so many choices in eyewear, and it can be challenging to determine which one is best for you. We know that choosing an eyewear brand can be a daunting decision, but we're here to help. We've compiled a list of the best-selling prescription eyewear brands for 2023 at Boerne Vision Center and information regarding what to look for when you choose an eyewear brand. Before we get into the list, let's discuss what you'll want to consider when selecting an eyewear brand. Key factors to consider include the eyewear brand's eyewear designs, eyewear quality, and the eyewear brand's warranty and customer service. It is also essential to work with a stockist who keeps a wide range of styles in each frame line.
When looking for the best-selling prescription eyewear brand in 2023, you'll want to start with Ted Baker.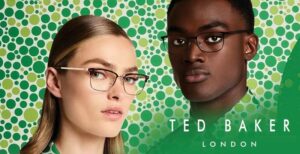 This British eyewear brand is known for its iconic tortoise-shell designs, which have become synonymous with quality eyewear. Ted Baker eyewear styles are designed to look effortlessly chic. Ted Baker's frames are quirky and boost your overall look with bold colors and charming manners. The brand's eyewear collections feature everything from hipster styles to classic aviators, so you can find the look that suits you best.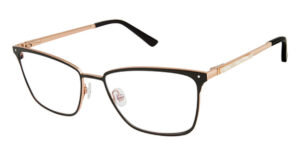 When you choose Ted Baker eyewear, you can rest assured that you're wearing eyewear that is made with high-quality materials.
The best-selling prescription sunwear brand in 2023 at Boerne Vision Center is Maui Jim.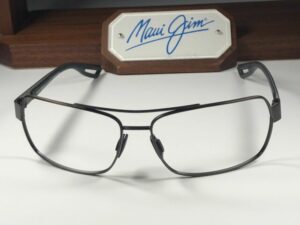 This popular brand has made fashion-forward, high-quality eyewear for over 80 years. The company's Maui Jim eyewear collections feature a vast range of materials, sizes, and colors, which can accommodate any man or woman needing high-performance eyewear or sunwear. The company's eyewear styles are designed to look both modern and classic simultaneously, so you can rest assured that you'll find something that looks good on you, no matter what you wear. The polarized sunwear styles are durable and versatile. No matter what your favorite water sport or hobby is, you can find a pair of Maui Jims that will make the day enjoyable. When you choose Maui Jim frame, you can be sure it'll last you a long time. Every pair of Maui Jim lenses features an anti-reflective coating (AR Coating) and polarization for reduced glare. Frame materials include titanium, stainless steel, memory metal, and nylon.
Charmant is a line with many collections, including Line Art, Eddie Bauer, and Isaac Mizrahi. It is possible to embrace comfort and flair in an eyewear line.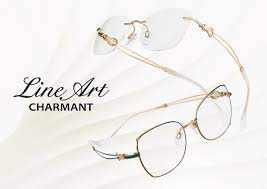 Charmant has proven its diversity and creativity with styles that celebrate your everyday needs. The company's eyewear collections are also designed to fit comfortably on your face, thanks to their Soft-Touch and Flex-Fit designs.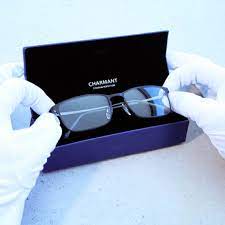 When you choose Charmant eyewear, you can rest assured that your frame will last you a long time. Lightweight rimless collections such as Line Art will feel light as a feather. Titanium Perfection is also a top choice.
Boerne Vision Center has designed a line that is inspired by our local community. Many of our patients live busy lifestyles and are looking to buy eyewear on a budget and with enhanced durability.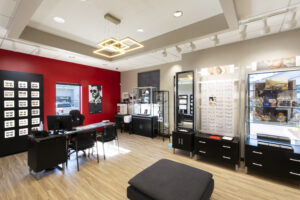 If you are looking for an affordable option, ask about our house line and budget options. We also have brand name frames on discount as well!
The world is rapidly changing, and it is up to us as your trusted optical shop to keep up with the trends and maintain cutting-edge eyewear styles. With our options, such as in-house edging and fast in-house repairs, we can ensure you get a complete experience when you visit our office. You can count on the team at Boerne Vision Center to keep up with these trends and even the more emerging ones, so your needs are met, and we can keep your family looking good and seeing the best they can see!