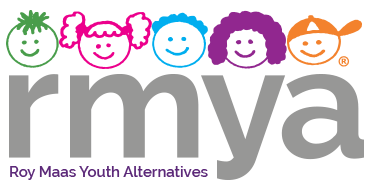 Boerne Vision Center is hosting a Holiday Donation and Toy Drive benefiting the Roy Maas Youth Alternatives (RMYA). Our staff and doctors are always touched by the stories and kindness of the children, but recently, a young girl told us during her eye exam "all I want for Christmas is a set of twin bed sheets," this one comment— just made us cry. The RMYA staff mentioned that the pandemic has decreased the amount of support for the program and increased the number of displaced children.
We just knew that we had to do something to help!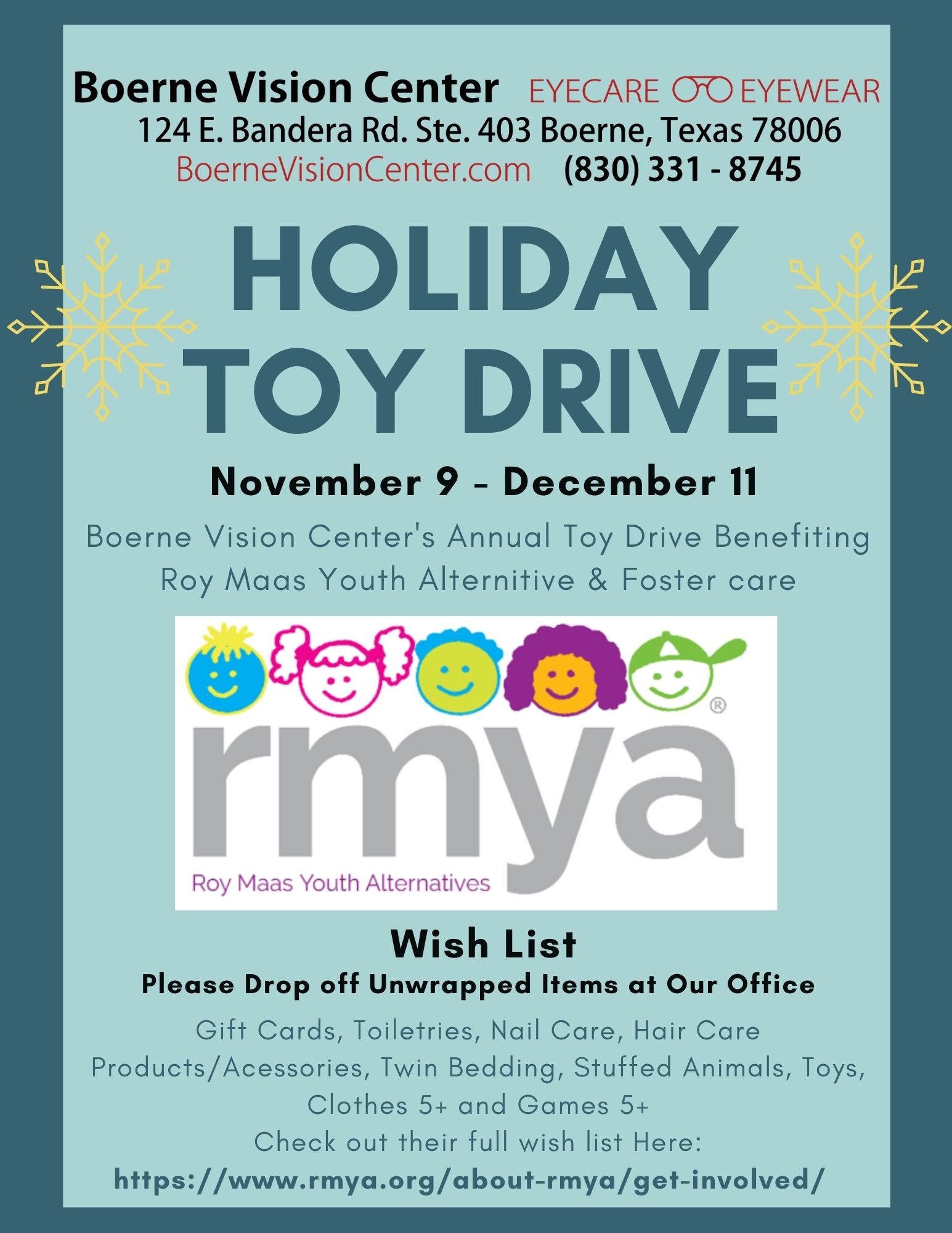 More about the Foster agency
RMYA is committed to caring for children and families in crisis. Since 1976, they have provided services to abused, neglected, and high-risk youth through residential and counseling services many of which are offered on a sliding scale to low income families in our community. Children come to RMYA from the Texas Department of Family & Protective Services, the City of San Antonio, Family and Youth Service Bureau as well as various County Juvenile Probation Offices. Their services help children navigate through the trauma of physical and sexual abuse, abandonment, and neglect they have experienced. RMYA provides a safe, supervised residential setting with 24 hour care, an on-campus accredited school, medical care, a nutritious diet, cultural and recreational enrichment programs, individual, family and group counseling services, life skills, and parenting classes. RMYA provides the consistent and comfortable environment necessary for children to significantly improve their behavior and decision-making skills so that they can experience a different way of living and ultimately break the cycle of abuse and violence.
How to Help
Come by our clinic to pick up a handmade gingerbread ornament. Each ornament has the name and wishes of one foster child. We have also included some more details on the ornament to assist you in finding the perfect gift. You can drop off the unwrapped gift(s) at our clinic and we will prepare the rest for their Annual Gift-Wrapping Party. Please keep the ornament as a reminder of your generous donation!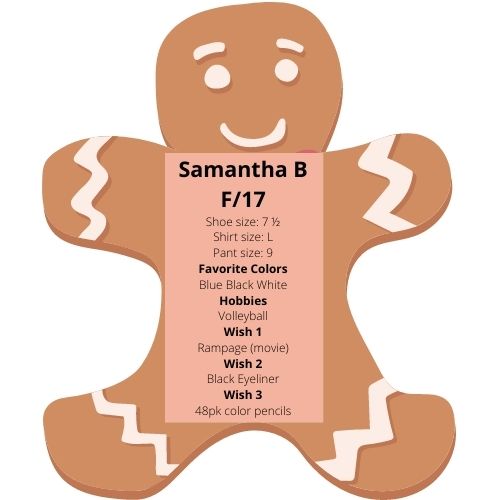 How to Help Virtually
Can't make it into our clinic? No problem! Boerne Vision Center has created an Amazon Wish List consisting of highly requested necessities. Gifts will ship to our clinic and we will prepare them for the children:
Wish List
Have a safe and happy holiday!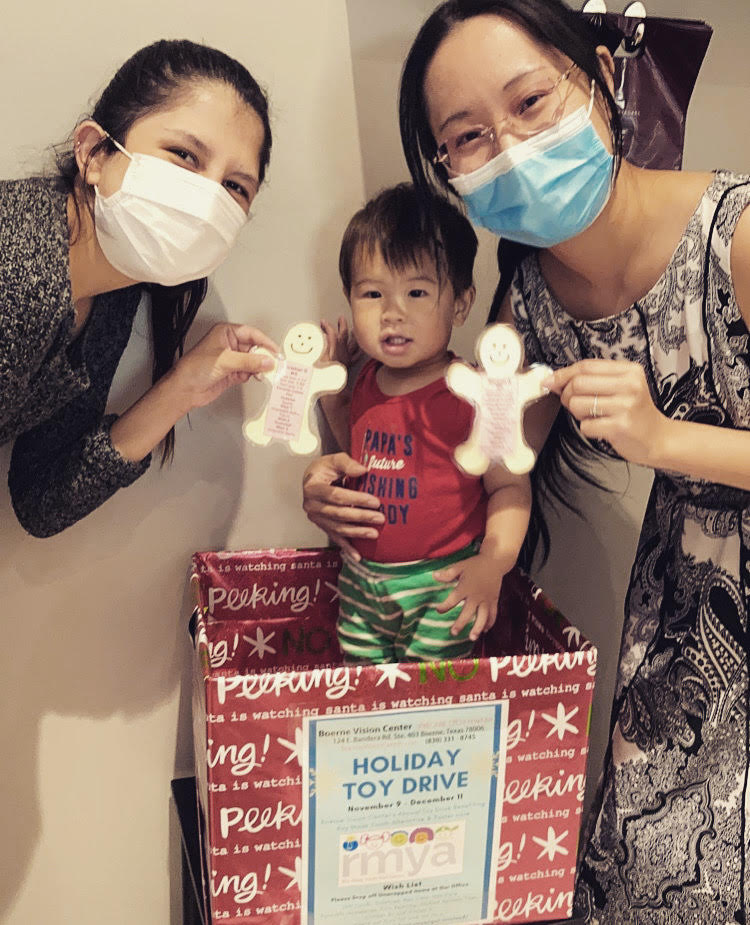 __________
for more info: