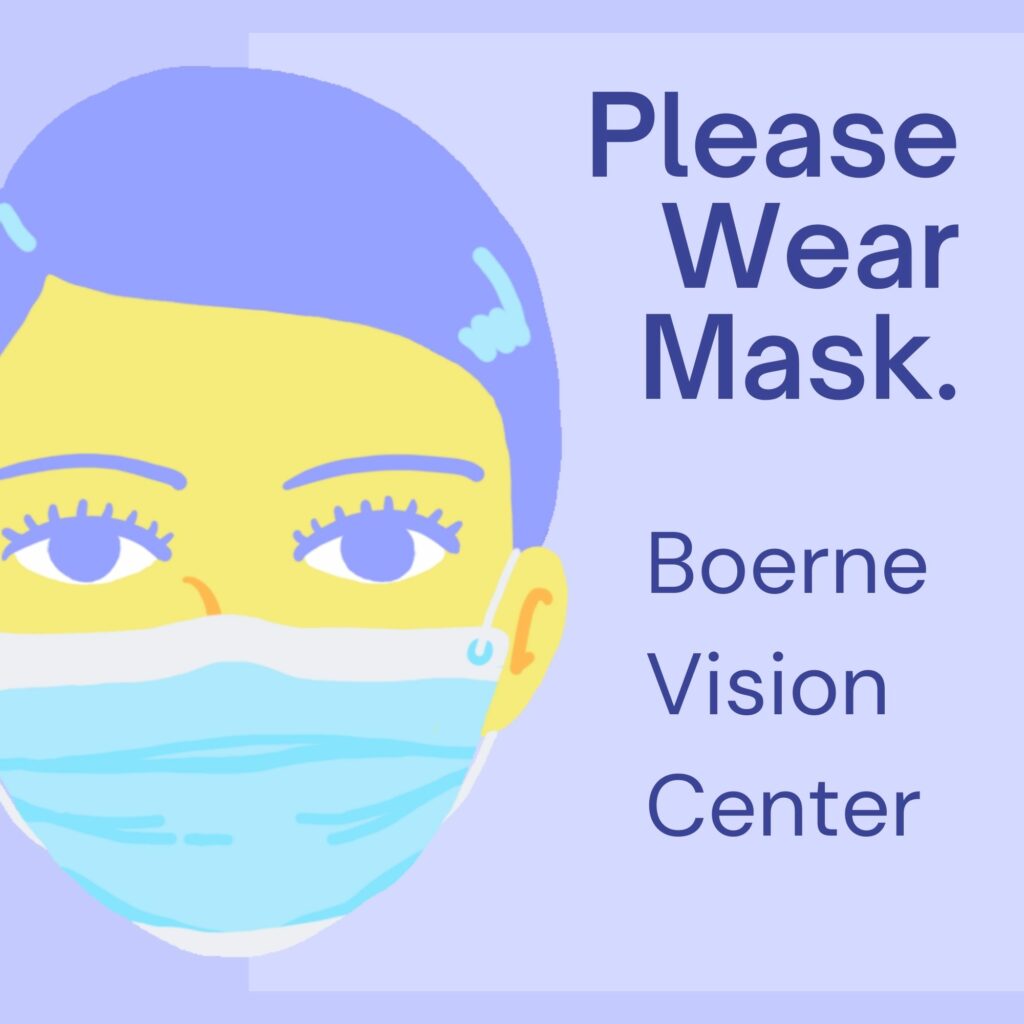 With respect to Gov. Greg Abbott's Executive Order GA-34, Boerne Vision Center has no intentions of changing any policies and practices related to COVID-19 at this time. Masks will be required in office and protocols will be in place to protect our patients and staff in both clinics.
COVID-19 PRECAUTIONS
All staff are recommended to wear masks and gloves, we sanitize equipment at open, close and after every patient. The waiting area has also been rearranged to accommodate the social distancing policy
As a precaution we will be limiting the amount of people in our clinic. If you are coming in for an exam, we recommend that guests/family remain in the car if they are not essential for patient to be seen by the Doctor. We also recommend that only 1 guest come with the patient if the patient is a minor or needs to be accompanied by a caretaker.
CURBSIDE PICK-UP
We are also delivering glasses and contact lens orders to the patient's car once they have called to confirm they are waiting outside.
you can order your contacts via phone, email, online and we ship for free directly to your house. Please call or click here to order. If you have insurance we recommend to just call over to phone so we can apply your insurance discount.
When purchasing glasses we recommend that one of our opticians frame style the patient and clean all frames before placing them back on the wall to promote cleanliness of the frames between purchases. We also have a UV glasses sanitizer to clean glasses.
There are many other procedures that we are enforcing and we thank our patients for following them!
Thank you for understanding and cooperation during this time. If you have any questions please reach out to us!