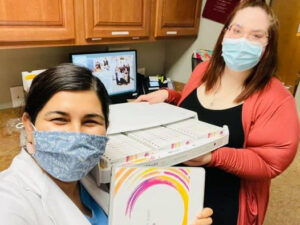 We are proud to be the first doctors in Boerne and Fair Oaks to be certified to treat myopia progression for with first FDA approved soft contact lens to be proven to slow down the progression of myopia in children.

As children grow, their prescription may get stronger too. Fortunately, your child can benefit from a new innovative technology to help slow down the progression of myopia (nearsightedness). MiSight 1 day contact lenses with technology that not only corrects nearsightedness they are the first FDA approved soft contact lens to be proven to slow down the progression of myopia in children. When wearing Misight 1 day contact lens not only will your child experience clear vision but also have the freedom from glasses to perform sports and other activities they love.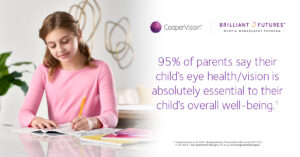 This is important to catch early because worsening myopia can contribute to severe eye health complications and sight threatening conditions including retinal detachment, myopic maculopathy, glaucoma and early cataracts. Things that can affect your child's risk of progression and risk of myopia include, family history, limited time spent outdoors, prolonged time on digital devices like tablets and smartphones, and poor lighting.

This is more than just vision correction, the first step is scheduling a comprehensive eye exam so that the doctors at Boerne Vision Center can recommend the appropriate treatment.

Summary:

Myopia is on a rise and the reason for its escalation has been linked to two factors.
1. Genetics 🧬
Children with one or two myopic parents are more likely to be myopic.
2. LIFESTYLE 📚
Children who spend more time on activities like reading or using a handheld device instead of spending time outdoors are more likely to become myopic.
The great news is ‼️WE HAVE THE TREATMENTS TO SLOW DOWN OR EVEN STOP MYOPIA PROGRESSION‼️
🔺MiSight is a daily disposable single use lens and is the first and ONLY contact lens FDA -approved to slow the progression of MYOPIA!
🔺Low-dose atropine is a pharmaceutical drop used to slow down myopia progression. Atropine has been shown in multiple studies to be very effective in slowing down myopia progression. It is still considered and off label treatment.